Newsletter
The Benefits of Green Tea
August 8th 2014
People are always trying to find the tastiest and best ways to quench their thirst. Whether it is a glass of water or an energy-inducing sports drink, finding a beverage that is both satisfying to their taste buds and nourishing to their bodies can be difficult. What people may not realize is that tea, specifically green tea, has amazing benefits for your body, and is also delicious! Being excellent for your oral and bodily health, green tea is an excellent option for those who wish for something flavorful and wholesome.
For those who are heart conscious, green tea is amazing for your heart! Green tea contains catechin, which is an antioxidant that fights and prevents cell damage. This equals a strong, healthy heart. Studies have also proven that consuming green tea increases the amount of activity in the brain that controls working memory. Another instance where green tea is good for your brain, it has been shown that green tea blocks the development of the type of plaque that is linked to Alzheimer's disease.
Green tea has also been shown to stabilize blood sugar levels, which is great for those who have diabetes. Having an amino acid called theanine, a calming effect can take place while drinking green tea. This is especially helpful for those who are under high levels of stress. Though losing weight is never an easy experience, green tea boosts your metabolism, making you burn more fat calories. A high valuable beverage, green tea has the potential to help your smile, heart, and brain!
Don't Put Off Important Dental Care
August 8th 2014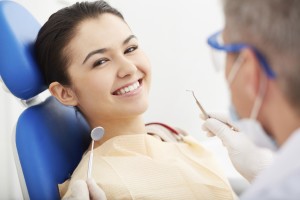 We've all had moments where we put off something important. Maybe it was cleaning the house, or getting out to the grocery store, or getting your taxes in the mail. All kinds of things can get pushed aside and even forgotten because we're simply not ready to tackle them yet. But when it comes to your oral health, procrastinating is the last thing you should do.
We understand that your time is precious, but so is your good health and wellbeing. Being proactive about important dental care will benefit your smile. It will also benefit your pocketbook and result in a more positive experience with your dentist.
When you put off essential care, that could mean a more invasive and more expensive procedure later on. But when you seek help early, right at the beginning of a problem, you can receive more conservative treatment. With conservative dentistry, the goal is to preserve as much of a patient's natural smile as possible.
Some of the most common things that are put off are treatment for gum disease and cavities. But treatment for both is much easier and more cost effective when it happens early.
Do you have important issues that need immediate treatment? Don't put them off any longer. Call your local dentist today for an appointment!
Periodontal Disease and Systemic Health: The Mouth-Body Link
July 22nd 2014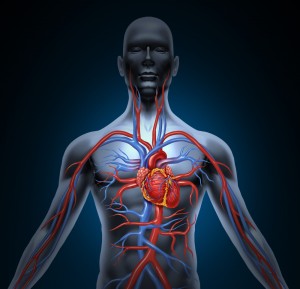 Most people know that gum disease (also known as periodontal disease) can cause major problems like bleeding gums, tenderness, and even eventual tooth loss. The more serious complications associated with this common disease, however, are not as readily recognizable. Keeping your gums free of infection can actually help you avoid a variety of other health problems now and in the future.
Oral Health and Your Future
When your gums are infected, the bacteria that flourish there can easily travel through your body to other tissues and organs. Because this process takes time, you may not even realize that you are at risk until more pressing symptoms arise. Medical problems that have been linked to untreated gum disease include the following:
Complications in pregnant women, including pre-mature birth and low birth weight infants
Dementia in older patients
Pancreatic cancer
High blood pressure
Heart attack
Stroke
Rheumatoid arthritis and other bone/joint problems
Complications in the treatment of diabetes
Treating periodontal disease now is one of the first lines of defense against these and other medical conditions. Your dentist can discuss with you the periodontal therapy process, providing you with all the information you need to make a decision regarding your oral health and your systemic well-being.
Healthy Gums, Healthy Body
If you have noticed the tell-tale signs of gum disease (including bleeding gums, sensitivity, redness, and a receding gum line), it is imperative that you make an appointment with your dentist as soon as possible. Early treatment of gum disease helps ensure a faster recovery, thereby reducing your risk of developing diseases and health conditions like those listed above. Call your local dentist today and take the first step toward a healthier body and a happier smile with periodontal therapy.
Four Tips for Helping Your Child Have a Better Dental Visit
July 7th 2014
As a parent, helping your child create positive associations with the dentist is an important step in helping them build healthy habits. By creating positive associations at a young age, your child will be more likely to make daily care and regular checkups a priority. In today's post, we want to offer four steps that will help your child have a better dental visit, in addition to helping him or her create healthy habits.
Encourage Regular Brushing and Flossing
Your first step should be to help your child learn the importance of daily care. One way you can do this is by demonstrating healthy habits yourself. Why not make brushing and flossing a family activity? There are even specially made toothbrushes that play music to make the experience more fun. Brushing and flossing every day will help your little one have healthy teeth, which will help him or her enjoy better checkups.
Talk to Your Child about What to Expect
If your child is visiting a dentist for the first time, talk to him or her about what to expect. Children are sometimes frightened by new places, sounds, or people. Bringing your child with on you on one of your own appointments can help dispel anxiety and get them accustomed them to the atmosphere of a dental office.
Avoid Scary Words or a Scary Tone
Whether or not your child needs extra care, avoid using words like "pain" or "shot," and be careful about using your own dental history to relate to your child. Instead, think of ways you can encourage your little one before an appointment. Talk about the positives of having a healthy smile and the ways that dentists can help them improve oral health.
Avoid Bribery
It might be tempting to promise your child a special treat if they make it through their appointment, but this tactic can send the wrong message. Put the focus on good oral hygiene and the importance of a healthy smile instead. Teach them that healthy teeth are a reward in and of themselves.
Do you want to schedule an appointment for your child? Give your local family dentist a call today.
What Should You Do In a Dental Emergency?
June 23rd 2014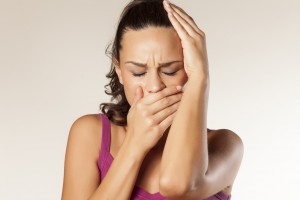 We all know that accidents happen, and usually at the most inconvenient times. Maybe you hit your mouth hard against a doorway accidentally, or your son or daughter bit down too hard on a particularly tough food. Whatever the case is, the reason for you or your child's dental injury doesn't need to be dwelled on; what's important is that you act quickly and calmly so as to preserve oral health. Your first step should always be to call your local dentist's office and make an appointment for as soon as possible, but in the meantime, here are some crucial tips for what to do in certain dental emergency situations.
Knocked-Out Tooth
First, rinse the tooth gently to get rid of any stray debris. Then, gently place the tooth back into its empty socket and hold it in place until you can reach your dentist. If this isn't possible, place the tooth in a cup or baggie of milk instead and be sure to bring it with you to your appointment so that they can determine whether reattachment is possible.
Temporary Crown Falls Out
Can you find it? If the answer is yes, then dry your natural tooth, apply a small amount of toothpaste to the temporary restoration, and gently push it back into place. Temporary adhesive can also be used, as well as dental wax. Contact your local dentist so that they can reattach the crown as soon as possible.
Broken Tooth
Rinse the cracked tooth immediately with mildly warm water. Then, hold a cold compress to the affected area; this will help reduce any swelling while you're on the way to your local dentist.
Bad Toothache
Thoroughly rinse your mouth and the area around the affected tooth. Then, floss around the tooth to make sure that there isn't any debris that could be causing the discomfort. If pain persists, contact your local dentist.